Venue and general information
The core lessons of the Advanced School in Drug Research and Development will be held in Parma from 4th to 9th September 2021.
The School will start with a Welcome Day hosting the mini symposium "Drug Design & Discovery in Academia and Industry" and a Welcome Dinner.
The activities will start on Sunday September 4th 2022 at 14:00 and will be held at AULA MAGNA of the University Palace, Viale Università 12 in Parma. The University Palace is in the city center approximately 300 meters from Piazza Garibaldi.
On Monday 5th, courses will start at the Centro Congressi San Elisabetta, Parco Area delle Scienze 95, University Campus. The Campus can be reached by city bus (lines 7, 14, 21) from the railway Station (approximately 20').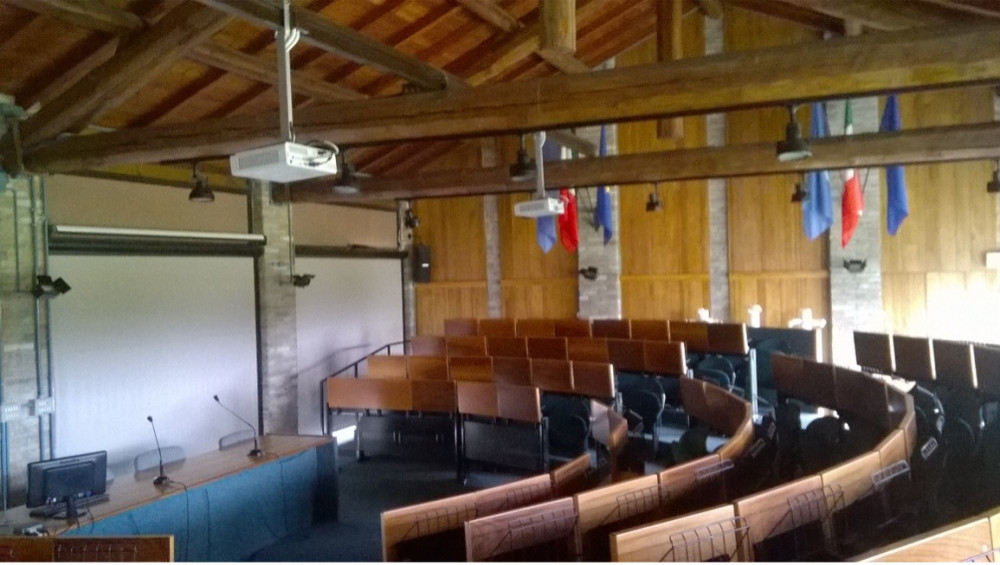 How to reach Parma
CAR:
Parma is place along the main Italian Motorway "Autostrada del Sole" A1 (Exit Parma) and "Autostrada della Cisa" A15 (Exit Parma Ovest)
TRAIN:
Parma Railway Station
You can find detailed information on trains and timetables at Trenitalia Web site: https://www.trenitalia.com/en.html
PLANE:
Parma Airport "Giuseppe Verdi" is daily connected with Rome and with some italian and european cities.
Please visit the Airport web site: http://www.aeroportoparma.it/
Parma is very close to International Airports of:
Bologna "Marconi" http://www.bologna-airport.it
Milano Linate http://www.sea-aeroportimilano.it
Milano Malpensa http://www.sea-aeroportimilano.it
Orio al Serio (Bergamo) http://www.sacbo.it/