Agenda
The Advanced school in Drug Discovery and Development will be divided into four stages:
An on-line warm-up stage, in which the participants will be provided with material (documents and select case studies from the literature) regarding the contents of the core lessons.
A "core lessons" stage, with face-to-face seminars and lessons held by international experts from academia and industry. Seminars will be followed by workshop sessions, that will give the participants the opportunity to get hands-on training through in silico exercises and experimental practices.
An on-line collaborative working and follow-up stage, in which the participants will have the opportunity to face scientific problems similar to those investigated and solved during the practical workshops. The participants will also have the opportunity to share and present the results of their discussions during a poster session, a flash-oral communication session, and a final virtual round table.

Seminars

held by participants and by members of the organizing and scientific committee of the school.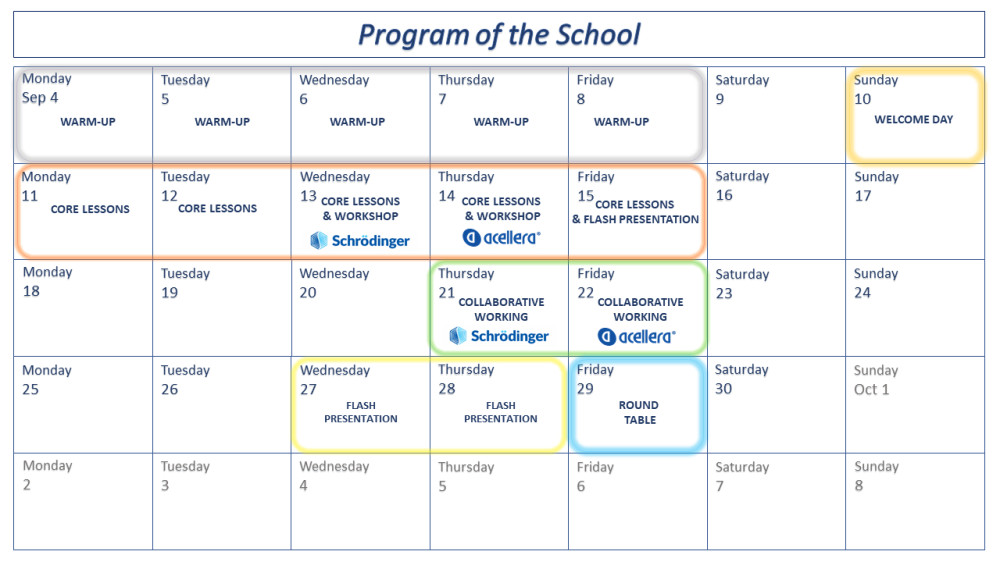 Download here the program of the school